Aluminum brazing furnace is utilized to perform fluxless brazing of Aluminum components in a high vacuum environment. The process demands tight control of temperature uniformity together with low vacuum leak rates and high repeatability.
SIMUWU offers aluminum brazing vacuum furnaces for a variety of workload and throughput needs. All vacuum brazing furnaces feature individually controlled heating elements that surround the work zone, minimizing cycle time and providing precise, uniform heating of the workload. Joint-free heating elements eliminate resistance buildup and hot spots.
Aluminum brazing furnace will provide a component with very clean, high quality, high strength brazed joints. Whilst offering a wide range of standard vacuum aluminum brazing furnace designs for a variety of applications, and also has the flexibility to design for bespoke or individual customer requirements.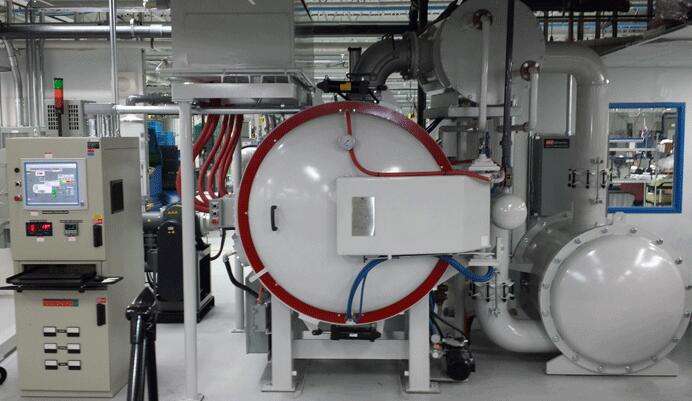 Features
1.Stable solid graphite susceptor
2.No ceramic insulators
3.No internal connections
4.Low maintenance
5.High power to charge ratio
SIMUWU vacuum furnace ,a manufacturer of vacuum melting, heat treatment, and brazing systems, was established in 1997. Our advanced vacuum and controlled atmosphere furnace systems are widely used by customers throughout the world for the processing of metals, special alloys, and engineered materials.