Chinese vacuum furnace equipment industry since the reform and opening up more than 30 years has made great progress and great progress, not only in the output value, yield on the substantial growth, but also in the variety, specifications or in the comprehensive technical level have made considerable achievements , Vacuum furnace manufacturers to adjust the product structure, and vigorously promote the technological innovation.
The development and application of high-tech technology to promote and promote the development of Chinese vacuum furnace equipment industry and technology upgrades, high-tech development can not be separated from the extensive application of vacuum technology and strong technical support.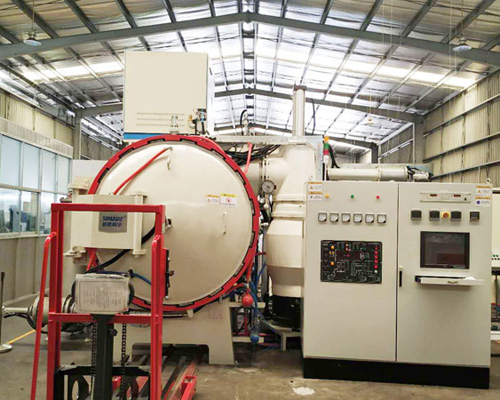 Clamshell vacuum furnace
The Clamshell is a vacuum furnace solution that offers the desireable features of a bottom loading furnace with the easy loading access, low height requirements, and similar footprint to a horizontal vacuum furnace, These vacuum furnace are ideal for heat treatment, high temperature brazing, or graphitization.
Chinese vacuum furnace Features & Benefits
1.Hot zone is ideal for cylindrical and tall assemblies.
2.Single zone heating including top an bottom coverage.
3.Excellent temperature uniformity.
4.Chamber can be closed immediately after unloading.
5.Easy and quick change of thermocouples.
6.Low facility ceiling height requirements.
7.No moving parts,working at heights,or confined spaces.