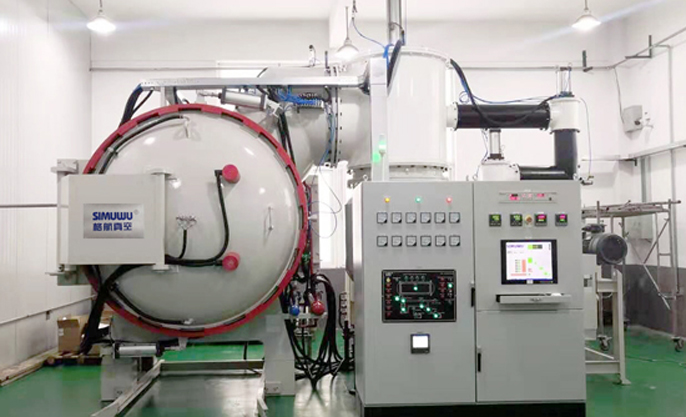 The vacuum furnace is characterized by:
The temperature range is 800-3,000 ° C (1500-5400 ° F).
The commercially available vacuum pump system can reach a vacuum level of 10-11 Torr (mbar).
The temperature can be controlled in the heating zone, usually surrounded by a thermal insulation or insulation.
Carbon, oxygen and other gases on the product of low pollution.
The vacuum suction system removes the low temperature by-products from the processing material during the heating process, resulting in a higher purity final product.
The product's rapid cooling (quenching) can be used to shorten the process cycle time
The process can be controlled by a computer to ensure repeatability.
Custom made vacuum furnace business unit of SIMUWU specializes in the development, construction and marketing of thermal systems for developing, manufacturing and treating high-quality materials at high temperatures – typically in the range between 1,000°C and 2,500°C. We have over 50 years of experience from more than 1,000 systems supplied worldwide, testimonials from big names in the industry and a diversified range of process systems. The custom made vacuum furnace division of SIMUWU sets technological standards that made it a global market leader in the provision of vacuum sintering systems.
If you want to learn about vacuum furnaces and Custom made vacuum furnace, please contact us.