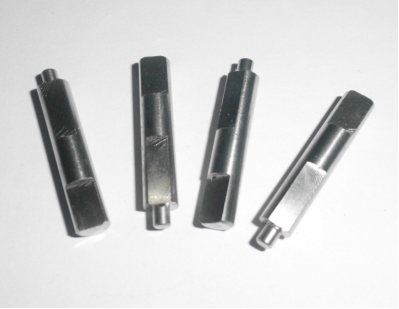 Deformation cause analysis of the workpiece in a vacuum hardening furnace and its influencing factors
Everyone in the use of vacuum hardening furnace heat treatment of the workpiece, the workpiece deformation problems occur, we are more confused, here I we analyze causes deformation of the workpiece and the main factors in a vacuum hardening furnace.
Workpiece swell phenomenon occurs when quenching in a vacuum hardening furnace, which was mainly due to heat tolerance before and after hardening quenched martensite and pearlite caused. In addition to organizational changes during heat treatment of steel, but also produce thermal stress and stress, if transient stress exceeds the yield strength of the organization, then it will cause plastic deformation of the workpiece, change a lot of actual inflation. In addition, the presence and the emergence of non-martensite retained austenite also affect inflation a lot. Organization after quenching in a vacuum hardening furnace formed in the content and size of the residual stress of the various components is determined bearing steel quenching, tempering the size of the main factors change.
In addition, quenching in a vacuum hardening furnace, when the temperature quenching oil austenitizing temperature, the type of cooling medium, whether to adopt the stirring, shape and other conditions also affect the amount of deformation of the sample workpiece.
So we need to carefully check the vacuum furnace production process, pay attention to all aspects to ensure that production out of products with market competitiveness.