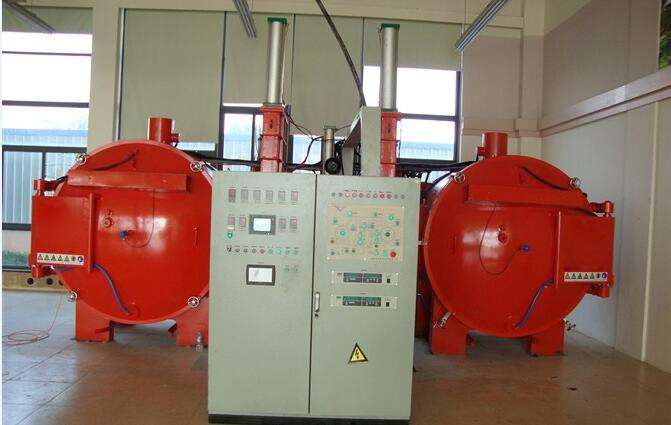 Description and Method of Low-temperature Annealing Furnace
Low temperature annealing vacuum furnace can reduce the hardness of steel ingot, eliminate or reduce stress cast, to be particularly applicable to high hardenability, with ordinary (fully annealed and incomplete annealing) anneal is not easy to soften the steel ingot mouth high hardenability steels completely annealing, despite rather slow cooling, the ingot surface inevitably occur bainite or martensite transformation, not only can not eliminate stress, less prone to surface cleaning. Effective but easy to use low-temperature annealing.
Ingot of low-temperature annealing heating temperature is Ac1, the following 20 — 30C. When theory, the closer Ac1 selected temperature the better the effect, but in the actual production is often due to fluctuations in temperature, the temperature was slightly higher than Ac1 generating section austenite, so that ingot surface hardness is high, reach the purpose softened. Thus, a variety of structural steel, spring steel and steel ingot hot mold often used 680–710C, and is often used for high-alloy steels 640 — 680C. Low-temperature annealing at a heating rate of the ingot is 100 — 200C / h; holding time r = 8.5 + Q / 4, where Q is the amount of stove (t). F no phase transition occurs by annealing furnace annealing cooling rate generally can not be controlled, but not too fast, so as not to generate new internal stress.
The steel is heated to a temperature just below the Ac1 of. To maintain a certain time, and then slowly cooling the heat treatment process called low-temperature annealing, because there is no recrystallization temperature annealing process, it is not the steel grain refinement and organization, but it can eliminate or reduce stress in steel, reduce the hardness, thereby improving the cutting performance. Low-temperature annealing time is short, low cost, and less steel surface oxidation and decarbonization loss, so in some cases can replace fully annealed or incomplete annealing.
Recrystallization vacuum annealing furnace, intermediate annealing [softening annealing), stress relieving, etc are low temperature annealing category.