The heat treatment furnace equipment is old, the furnace lining has great heat, the heat treatment furnace wall temperature rises, the heat dissipation is more, the insulation performance is poor.

The heat treatment process is too conservative, and the management of heat treatment furnace equipment lags far behind the advanced foreign level. According to the statistics, the heat treatment enterprises that inherited the traditional heat treatment technology accounted for more than 90%, while less than 10% of the heat treatment enterprises using the new energy saving technologies were used. This greatly increases the cost of production and wastes a lot of energy. In addition to the management of heat treatment equipment, the load rate of heat treatment furnace and the low utilization of equipment are also the main reasons for low energy utilization.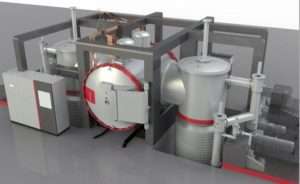 The heat treatment process is bulky and consumes a lot of energy. The waste heat can not be recycled, and the return rate and reject rate of heat treatment equipment are high. This adds to the burden of enterprises and wastes energy in duplicate processing.

Water is a waste of water, and the cooling system of domestic heat treatment equipment is mostly cooled by water.