Vacuum high pressure gas quenching is developed in recent years on the surface treatment of parts and components of the ideal process technology, especially for military technology, microelectronics technology in the application of some special parts of the material need to vacuum quenching to meet the requirements. Vacuum quenching has many advantages compared with ordinary quenching, it is hardened evenly, deformation is small, does not destroy the surface smooth and no oxidation, reducing the surface after quenching process, greatly improving the efficiency and reduce costs. With advances in science and technology, many industries have proposed new material performance requirements, vacuum hardening is one of the urgent needs of the heat treatment process.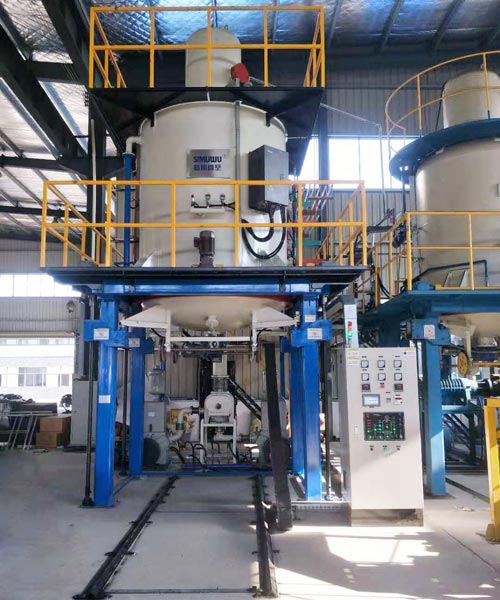 At present, the domestic variety of vacuum quenching equipment single, can not meet the requirements of the market a variety of materials heat treatment, while these devices still exist in different shortcomings. We developed the vacuum high-pressure gas quenching furnace is carried out in this situation, the main features of the device is high pressure, high air flow, especially for low melting materials such as aluminum substrate vacuum quenching.
Strong cooling system is a key part of quenching equipment, equipment must be to ensure the cooling rate and quenching temperature uniformity, to ensure that the surface quality of parts and internal organizational structure to achieve product performance requirements. Using high-pressure high-purity nitrogen as a forced cooling medium, with high pressure air volume centrifugal fan forced air circulation cooling, the use of water-cooled finned tube heat exchanger for heat exchange, heat exchange capacity, cooling speed. Liner wall and liner cylinder 360 ° direction are set to jet holes, so that the workpiece is always the same time to cool, to ensure that the cooling rate and gas quenching uniformity. Strong cold air circulation process: in a certain vacuum conditions to complete the heating and insulation of the workpiece after the furnace into the high purity nitrogen, centrifugal fan to drive the fan rotation of the nitrogen into the air duct, nitrogen through the liner on the jet The holes are quickly and uniformly fed into the heating chamber to cool the workpiece as a whole.