New laboratory furnaces from SIMWU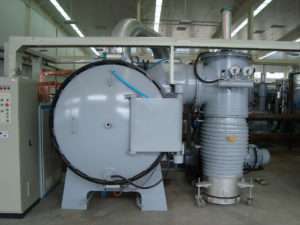 China's SIMWU has added to its range of laboratory furnaces. The company is offering the furnace for temperatures up to 1800°C as well as the vacuum furnace options suited for up to 1200°C. Applications include brazing, annealing, ashing, tempering, sintering, reducing, pyrolysis etc.
Special features of the vacuum furnaces are said to include stainless steel housings for use in corrosive environments, easy operation, fast heating and fast cooling cycles. Fibre insulation is used for lab and high temperature furnaces with a heat resistant gas-tight muffle insert (1.4841/Inconel). A water cooled door flange enables protective gas and/or vacuum operation in case of protective gas/vacuum furnaces .
Edited by simuwu
Tags:New laboratory furnaces from SIMWU