Powder Metallurgy and Vacuum Arc Cast Products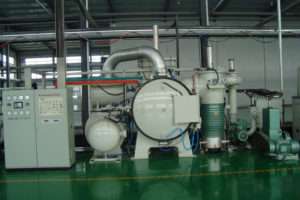 Simuwu employs powder metallurgy and vacuum arc cast processing to obtain products with superior quality. The company's alloys are engineered for furnace applications with the highest temperature utilization capabilities.
Simuwu exclusively offers products made by the vacuum arc cast process. Arc cast wrought products show high workability and weldability, and have good machining characteristics with fracture toughness, greater ductility, and lower oxygen when compared to powder metallurgy products.
The vacuum arc melting process involves compacting, sintering, arc melting, and casting of 99.95 % minimum pure molybdenum powder with or without required additions into an ingot of weight to one ton. All these processes are carried out under vacuum.
Edited bySimuwu
Tags:Powder Metallurgy and Vacuum Arc Cast Products