Selection of vacuum furnace heating chamber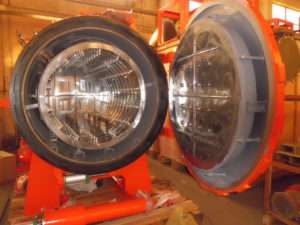 1.Graphite reflector: normally, the two kinds of hard felt and soft felt are used in vacuum furnaces, which are suitable for quenching, tempering and annealing of ordinary steel; high temperature brazing, powder metallurgy and sintering etc.
2.Metal insulation screen: Stainless steel and molybdenum are commonly used in vacuum furnaces. Molybdenum reflector screen is suitable for mateirals of high temperature and high environmental requirements within the furnace (such as: high temperature alloy, titanium alloy, magnetic materials, etc.) quenching, annealing, brazing, sintering in high temperature.The stainless steel reflactor screen is suitable for tempering, low temperature annealing, aging, vacuum aluminum brazing, etc., some low-temperature furnace type selection.
Edited by Eileen
Tags:Selection of vacuum furnace heating chamber