Some common faults and elimination method of vacuum atmosphere furnace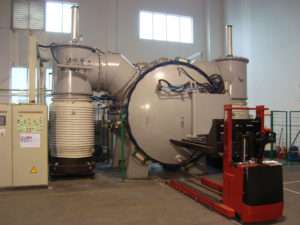 1.In the high temperature test, if temperature change can not meet the test temperature, check the electrical system to eliminate fault one-by-one. If temperature rises slowly, check the wind circulation system, to see if dampler open normally or not, on the contrary, check whether the motor operates normally or not. If temperature overshoot, need to set PID setting parameters. If the temperature rise directly, over temperature protection, then, the controller is out of order, must change the control instrument.
2.Vacuum furnace equipment fails suddenly in the process of the test, errors appear on the control instrument and has sounding alarm. Operators can check out what kind of failure according to operation manual, can ask professional people to eliminate faults quickly, to ensure the normal test. Other environmental testing equipment in use there will be other phenomena, that is about the specific phenomenon, specific analysis and ruled out.
3.When low temperature can't reach test indicators, that you have to observe the change of temperature, it's temperature drop is slow, or temperature recoveries after the temperature to a certain value. If the former, shall check if the cahmber is dry or not before low temperature test, to keep the dry chamber and make test; if indoor test sample is placed too much, makes work wind is not fully cycle inside chamber; after excluding the above, and consider whether faults in the cooling system, needs manufacturers professional personnel for maintenance.
Edited by Eileen
Tags:Some common faults and elimination method of vacuum atmosphere furnace