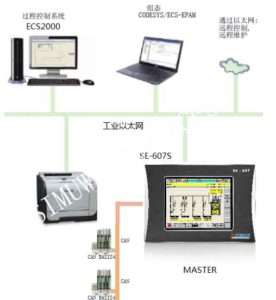 STANGE precision control gas nitriding system consists of the industrial controller SE-607S, input and output modules and PC software ECS-2000. Industrial Controller SE-607S built-in STANGE nitriding expert function block (FB), to achieve nitrogen potential (Kn) on-line calculation and control, nitriding process preparation and storage and online modification, nitriding process safety interlock and monitoring etc., through the CANOpen communication protocol and STANGE standard input and output module communication, acquisition signals, executive control, so as to control the entire nitriding process. The PC software ECS-2000 can realize the remote monitoring of industrial controller SE-607S system, and can create processed products and processing technology database, heat treatment production management report. The PC software ECS-2000 also includes nitriding process auxiliary design software: ECS nitriding hardness depth module, which can help the process staff to develop a reasonable nitriding process.
HMI (Human-computer interface)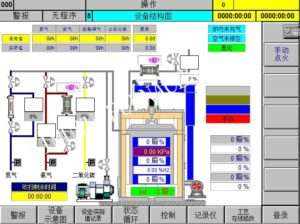 Industrial controller SE-607S HMI includes all important information such as temperature, nitrogen potential, hydrogen content, ammonia decomposition rate, actual flow of various process gases, process operation information, process recipe management and security interlock and so on.
Nitriding process recipe management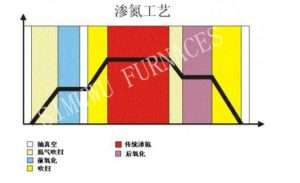 White color: pumping vacuum            Red color: traditional nitriding
Light yellow color: nitrogen purge      Pink color: post oxidation
Blue color: pre oxidation                 Yellow color: purge
Industrial controller SE-607S can store and manage 250 nitriding process curves. Process personnel can create corresponding process recipes and save them according to different materials and requirements. The finished craft will be displayed directly in the form of curve.
(NHT)Nitriding Process Aided Design Module (NHT)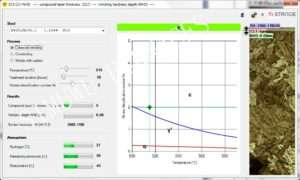 CLT-NHD (nitriding layer infiltration module): simulation to achieve the target nitriding layer deep, white layer thickness, surface hardness required nitriding time, nitriding temperature, nitrogen potential.
Edited by Jessica, SIMUWU team