The Evolution of Low-Pressure Vacuum Carburizing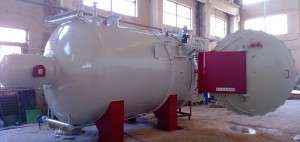 The development of a low-pressure carburizing technology that was fully competitive with gas carburizing began in the 1960s. While, at the time, low-pressure carburizing  provided numerous benefits with respect to component quality, process time and minimized fluid burnoff and heat emissions, it still had an increased amount of soot forming in the furnace.
Additionally, there were high maintenance requirements when propane was used as a carburizing gas with relatively high partial pressures. In the mid-nineties, though, acetylene was discovered to have greater qualities as a reactive gas in vacuum carburizing this historical development of vacuum carburizing technology.
Edited bySimuwu
Tags:The Evolution of Low-Pressure Vacuum Carburizing