The function of the thermal insulation layer of vacuum heat treatment furnace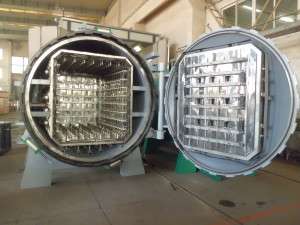 Vacuum heat treatment furnace is widely used in industrial processes field , do you know the function of insulation layer?
Insulation layer is generally cylindrical, for better heat transfer, and less heat loss. The insulation material and thickness mostly depends on temperature and vacuum. When the workpiece is during heating, it's for heating insulation. There are various types of inslation layer, because of the different materials and structures.
Edited by Eileen
Tags: The function of the thermal insulation layer of vacuum heat treatment furnace