Unattended Left May Lead To Major Destruction of Vacuum Brazing Furnace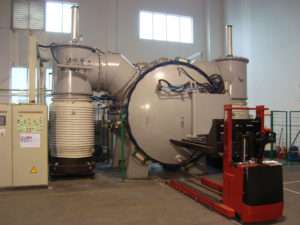 The cooling system is an important part of a vacuum furnace vacuum unit. Water should be kept clear, otherwise water temperature downtime. This is the system work is often overlooked.
When unattended may lead to a significant vacuum brazing furnace destroyed. Using biodegradable chemical assisted approach to cooling water. The purpose is to keep the minerals in suspension, reducing the hose, and the water jacket serpentine precipitate accumulation, so that the water flow. This is typically done using an automatic device that monitors the conductivity of the water, automatic replenishment of chemical agents, rinsing water, the addition of fresh water.
And affiliated with the vapor filtration system, this approach can also ensure that the water of pH control, prevent unnecessary mineral deposits in the cooling water system. After the system is stable, at least once a month to prevent water quality tests had been treated or under treatment.