Vacuum Furnace Maintenance and Calibration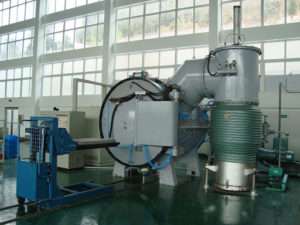 Fast response service and technical support: Our designs and training allow our users to operate with a high degree of independence. In the machine and process control software, simuwu provides maintenance support features including vacuum leak detection, pump and thermocouple performance monitoring and calibration.
Many critical components are readily available from local suppliers. We also provide a fast response to emergency service issues. Our modern furnaces include online access to the plant; the customer can enable us to interrogate the system to fault find. Some users also choose to connect Web-Cams. In many cases we can identify corrective action without dispatching a service engineer, saving you time and money.
Preventive Maintenance: For maximum reliability and furnace protection, we offer Contract Servicing arrangements. By working with our customers we develop a regular planned maintenance program for their individual equipment.
Vacuum Calibration: Regular calibration is an essential part of preventive maintenance to ensure maximum performance of your machines. To ensure the provision of accurate results and measurements, we provide traceable vacuum calibration.
Emergency Call-out: Our experienced engineers are available to deal with any breakdown problems at short notice.
Hot zones: We supply replacement hot zones including all metal, all graphite, or a combination of both. Maximum temperatures of up to 2000˚C.
Spare Parts: As part of our support service we hold a range of pumps which can be sold or hired to customers on a short-term basis if that is what is needed to get the machine back to operation. We do all that we can to keep your machine working.
Edited by simuwu
Tags: Vacuum Furnace Maintenance and Calibration