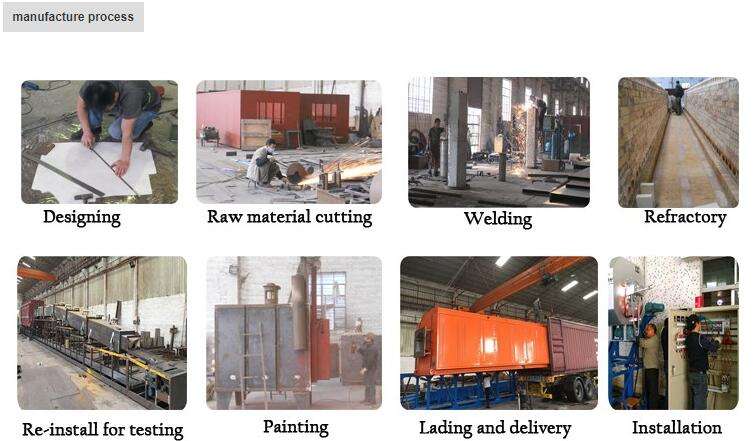 The vacuum furnaces is in the closed furnace inside the formation of a negative pressure of the vacuum environment, filled in the body filled with hot water. Heating or other means of heating the hot water, and then evaporate the heat from the hot water – condensing to the heat exchanger, and then by the heat exchanger to heat the water needs to be heated.
Vacuum boiler heat conversion signal:
Oil, natural gas, gas, electricity -> combustion (heat transfer heat) -> heat medium -> steam condensate heat after boiling -> heat exchanger -> heat conduction -> water
The working principle of the vacuum boiler: the use of water in the case of low pressure low boiling point characteristics, the rapid heating of the furnace filled with hot media water, so that the heat of boiling water to evaporate high-temperature water vapor, water vapor condensation in the heat transfer tube Heating the cold water inside the tube, to achieve the purpose of supply of hot water.
Standard sea level atmospheric pressure: 1.013 × 105Pa = 101.3KPa, when the water boiling point of 100 ℃; the higher the altitude, the lower the atmospheric pressure, the boiling point is also reduced:
Qinghai-Tibet Plateau: an average elevation of 4000m, atmospheric pressure of 62KPa, this time the water boiling point of 87 ℃;
Mount Everest: up to 8848m above sea level, atmospheric pressure 33KPa, boiling point of 71 ℃;
The vacuum furnaces is vacuumed to form a low-pressure environment with almost no air, and then use water to produce steam at low pressure (below atmospheric pressure) at low temperature to produce the heat output principle by means of steam-condensing heat transfer.
The heat medium in the vacuum furnaces is a high-purity water specially treated by deoxidation, descaling and the like. It is finished at the time of filling in the factory. When used, it is closed in the unit (vaporization → condensation → vaporization), no increase, There is no need to add or replace the service life.