Vacuum heat treatment furnace with high thermal efficiency, that is, rapidly heating and cooling, can realize remove phosphorus crumbs on the surface of the workpiece, and has the function of degreasing, degassing, no oxidation, no decarburization and no carburizing, so as to achieve the surface brightness purification effect.
The main types of Vacuum heat treatment furnace including High temperature vacuum soldering furnace, Vacuum annealing furnace, Vacuum tempering furnace, Vacuum reducing furnace , Vacuum carburizing furnace, Uniform vacuum furnace and Vacuum dehydroxy furnace.
Vacuum Heat Treatment is now a well established practice in the aerospace (OEM and repair), land based turbines, automotive and tool industries.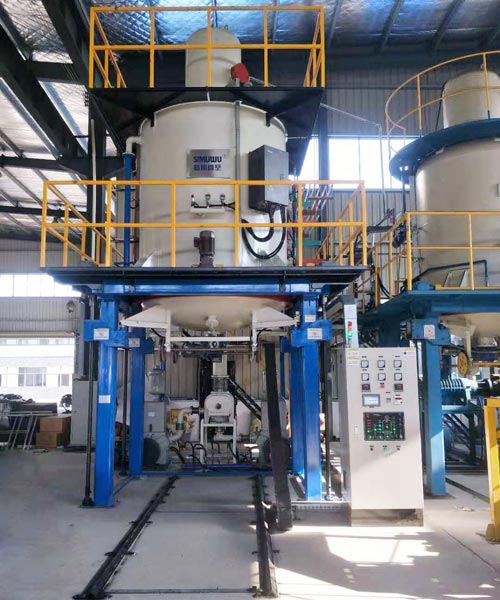 Vacuum Induction Heating Systems
Vacuum Induction Heating Systems are ideally suited to high temperature (≥2200°C) processes requiring large work zones (36" diameter). These systems are used in sintering, graphitizing, and many other thermal processing applications. They are especially suitable for hard materials. Top and bottom loading con?gurations are available.