Vacuum induction melting technology is the most efficient, fastest, low consumption, energy saving and environmental protection induction heating technology for metal materials. The technology is mainly realized on induction melting furnace and other equipment, and its application range is very extensive.
Solid metal materials in a crucible by the coil winding, when the current flowing through the induction coil, induced electromotive force and the metal charge generated inside the eddy current heat is greater than the speed of metal charge heat dissipation, heat accumulation, to reach a certain degree, from solid metal melting, smelting reached the purpose of metal. In this process, because the whole process occurs in the vacuum environment, it is conducive to the elimination of gas impurities in the metal, the metal alloy material is more pure. At the same time, the smelting temperature can be adjusted and the alloy metal can be timely supplemented by the control of vacuum environment and induction heating in the smelting process.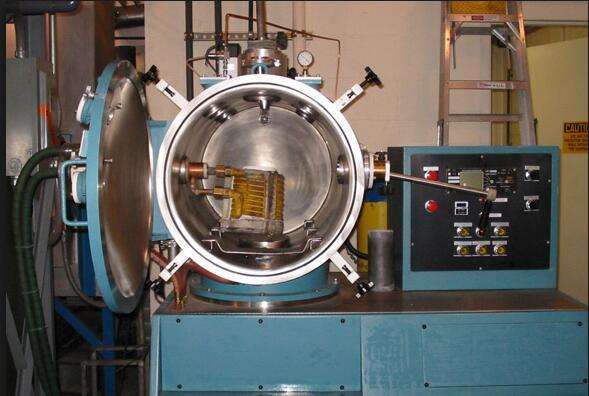 During the melting process, because of the characteristics of induction melting technology, liquid metal material in the crucible due to the interaction of the electromagnetic force, can realize automatic mixing, make more uniform composition, which is also a great advantage of induction melting technology.
Compared with the traditional smelting, vacuum induction smelting energy-saving, environmental protection, workers working environment is good, labor intensity is small, has great advantages. By using induction melting technology, the final alloy material is less impurities and the alloy proportion is more appropriate, which can meet the requirements of the process for the material performance.
Vacuum induction melting technology has been widely used, from the experimental study for thousands of grams to the induction furnace for the actual production capacity of dozens of tons of large induction furnace, because of its simple operation, easy to control the heating melting fast smelting process, smelting of metal into uniform and other advantages, has great application prospects in recent years. With the rapid development of.