Vacuum Nitriding Uses:
It is suitable for nitriding and nitrocarburizing of aluminum die-casting mold, extrusion die, screw, screw and other parts. It is suitable for nitriding with slit, deep hole and blind hole mold.
Vacuum nitriding furnace Features:
Heating elements arranged reasonable, high temperature uniformity, long service life;
Configuration efficient heat exchange cooling system, optimize the design, cooling uniform, small deformation, cold speed, shorten the process cycle, save costs;
Configuration of industrial control equipment centralized control, intelligent system, a high degree of automation. System operation with a secure entry mechanism, password permissions protection, strict restrictions on various types of operational authority. The system has established a technology library, the process of storage, increase, modify, delete, and other data management functions. Can meet the complex requirements of heat treatment process;
Interface design human culture, user-friendly, intuitive operation, man-machine dialogue, real-time display equipment running status, real-time data: temperature, time, pressure. Not only to real-time response to equipment operating status, and monitoring equipment to run, the monitor with touch function;
Can be configured remote monitoring function;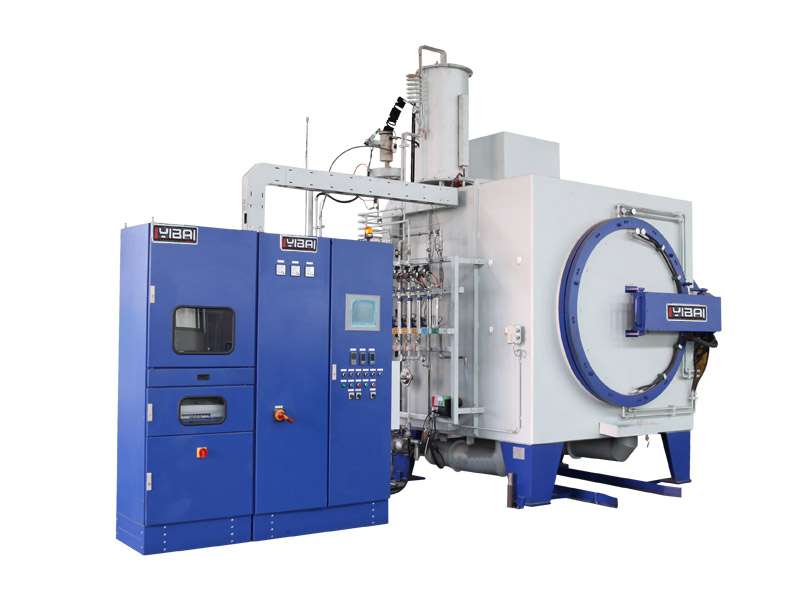 Configuration options:
Thermal screen: graphite hard felt
Heating element: graphite rod
Imported vacuum unit
Remote monitoring system
Furnace options:
Single room horizontal.