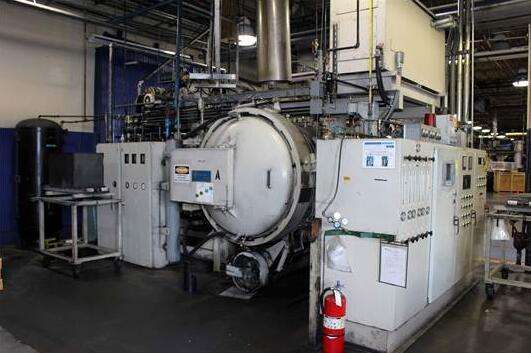 China vacuum furnace are utilized in many applications such as: 
1.Solution heat treatment and ageing of nickel based alloys
2.High temperature brazing
3.Sintering of powdered metals
4.Vacuum carburizing
5.Metal sintering
6.Vacuum coating
China vacuum furnace applications
vacuum furnace are also widely found in more general heat treatment applications such as bright annealing & stress relieving. We manufacture a wide range of horizontal, bottom loading and top loading Vacuum Heat Treatment Furnaces. A unique Clamshell split chamber furnace design with its inherent advantages of easy access for loading and maintenance. All furnaces can be engineered to meet a variety of customer requirements with working capacity up to 4000 pounds.
China vacuum furnace type
Vacuum Chamber Double wall, water cooled, vertical top-loading vacuum chamber. A pneumatically operated, swing out, o-ring sealed top cover is secured during operation with door bolts. An optional vacuum tight, shuttered sight port allows observation of the work load and hot zone.
The graphite resistance heated systems offer a high degree of efficiency as well as excellent temperature uniformity in vacuum and overpressure conditions. The precisely recurring processes in our vacuum and pressure sintering systems ensure the consistently high product quality for which we are renowned.