Furnace Applications and Operations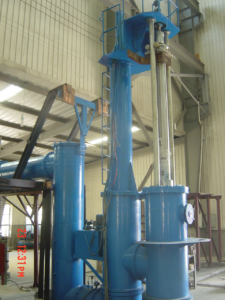 Simuwu high temperature refractory metal materials and components are supplied to end users, aftermarket manufacturers, and are used in furnace applications, such as in heating elements and their auxiliary parts such as supports, feed-throughs, and hangers, and in heat shields and their own auxiliary parts such as separators, staples, and rivets.
Simuwu refractory materials are used in high temperature furnaces in vacuum, inert, or reducing atmospheres, and in chemical reaction furnaces in air, vacuum or other atmospheres. Industrial furnace operations served include annealing, brazing, heat treating, HIPing, melting, pre-heating for metalworking, powder processing, sintering, tempering, and MIM (sintering/debonding). Industries served include automotive, aerospace, defense, energy, medical, nuclear fuel, crystal growth, and waste treatment.
Edited bySimuwu
Tags:Furnace Applications and Operations