The choice of vacuum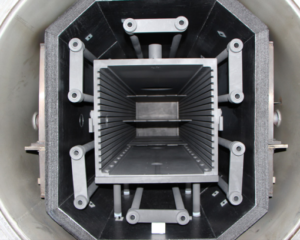 1.Quenching heat treatment can be by using two stage pump (former-pump and roots pump) of middle vacuum (generally limit p 4 x10-1 a), such as bearing steel, die steel, structural steel, etc. Of vacuum heat treatment.
2.High vacuum for some products, such as high temperature alloy, titanium alloy, magnetic materials of vacuum heat treatment or high temperature brazing. And can select three stages pump (former-pump , roots pump, diffusion pump, etc.), general requirements the limit of vacuum degree is in 10-4 pa.
Edited bySimuwu
Tags:The choice of vacuum